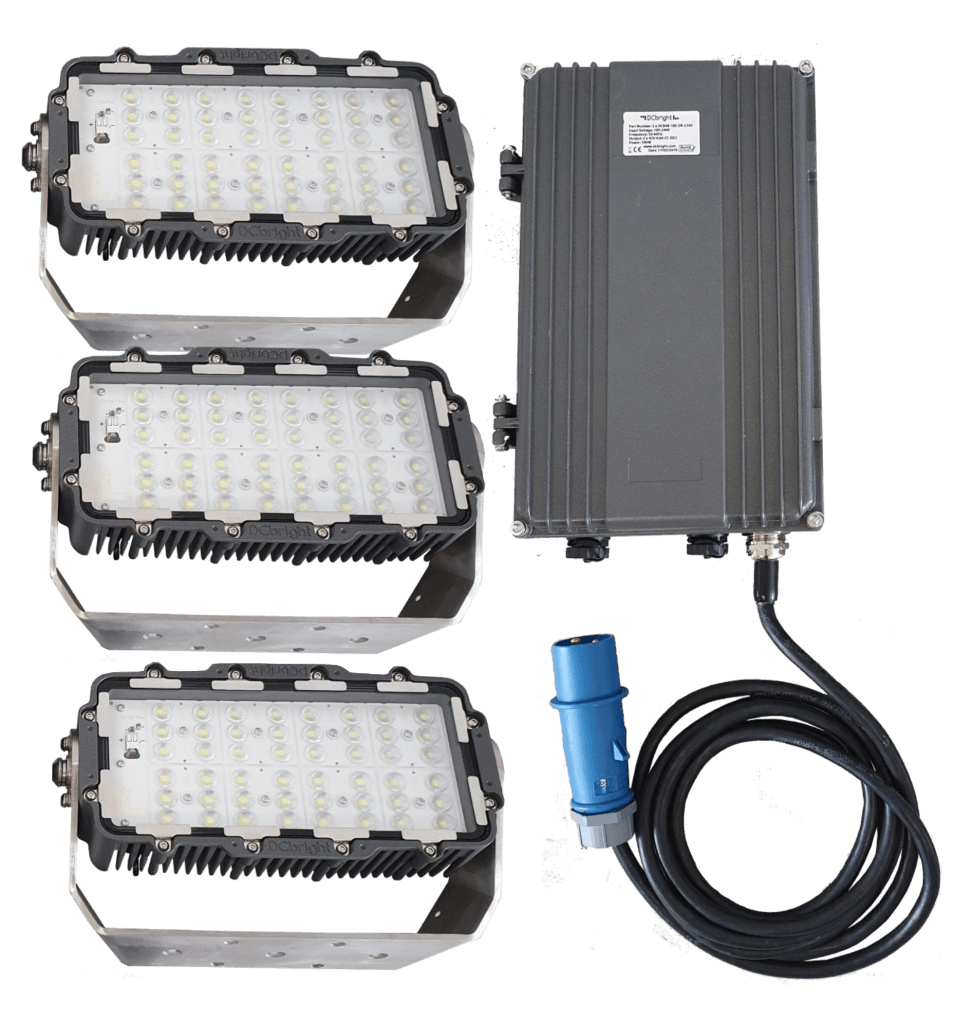 Mobile Construction Crane Bracket
________
LED output up to 118,000 lumens
Power up to 900W
Heavy dury applications (IP67)
Corrosion resistant
Vibration resistant
Extreme reliability
Mobile Construction Crane Bracket
TK Series
The DCbright TK Series, a composite set specially designed to illuminate substructures, mobile tower cranes and mobile construction cranes. Depending on the length of the boom and the lighting requirement, there is a choice of 3 different sets: the Five TK, Triple TK and Dual TK. These sets are optionally equipped with 30 or 60 degree lenses, each with a different light image. For more information please contact us.
All our sets are delivered ready to plug.
Dimensions and weight: 
Lamp weight: 2.7 kg per lamp
Bracket weight: 0.4 kg per lamp
Weight 2 lights excl. driver: 6.2 kg
Weight 3 lights excl. driver: 9.3kg
Weight 5 lights excl. driver: 15.5kg
Lamp dimensions: 320 x 210 x 190 mm
Driverbox dimensions: 280 x 200 x 75 mm
Weight driverbox: 3.6-4.2kg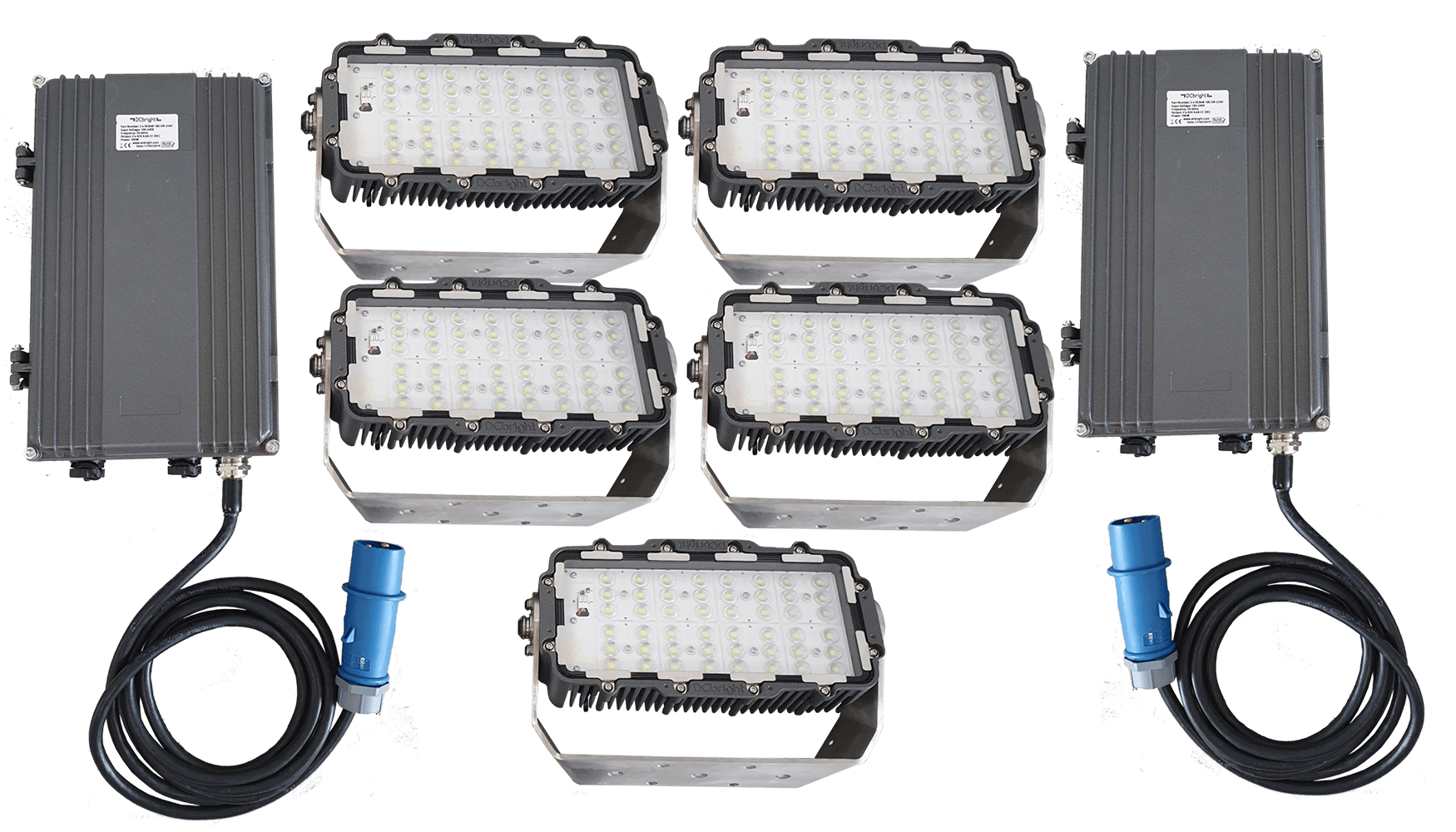 Five TK - Snapper Series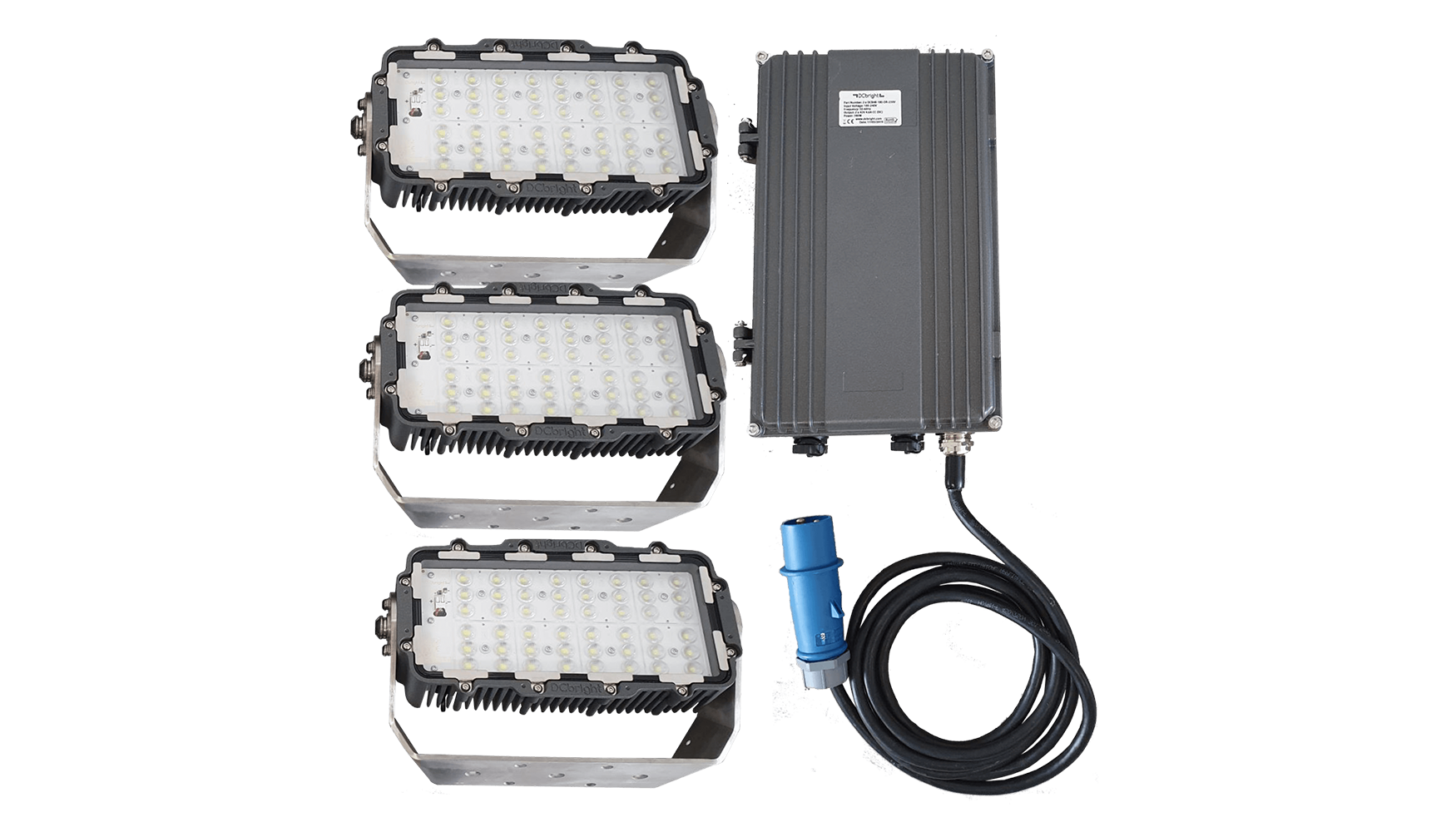 Triple TK - Snapper Series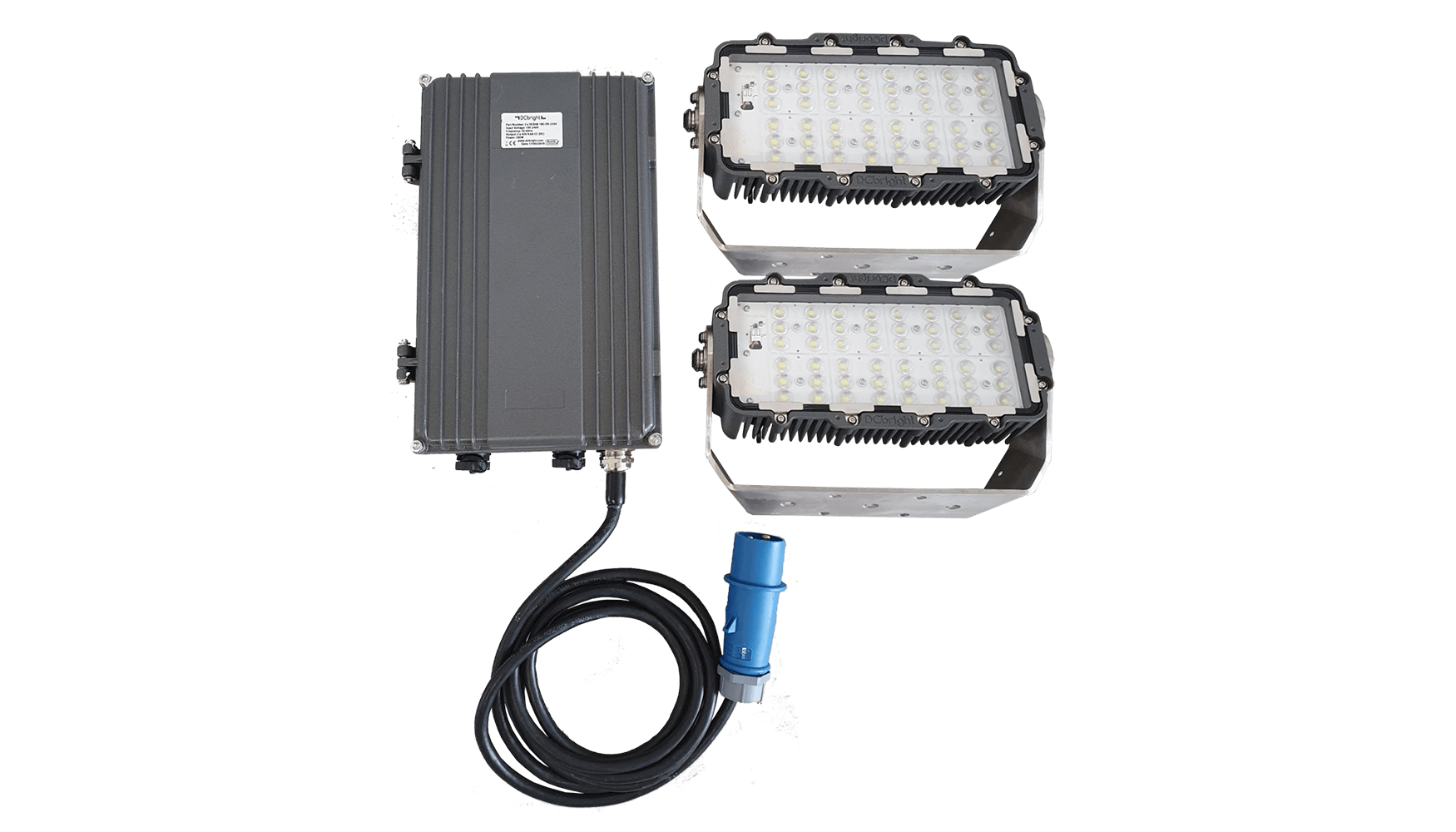 Dual TK - Snapper Series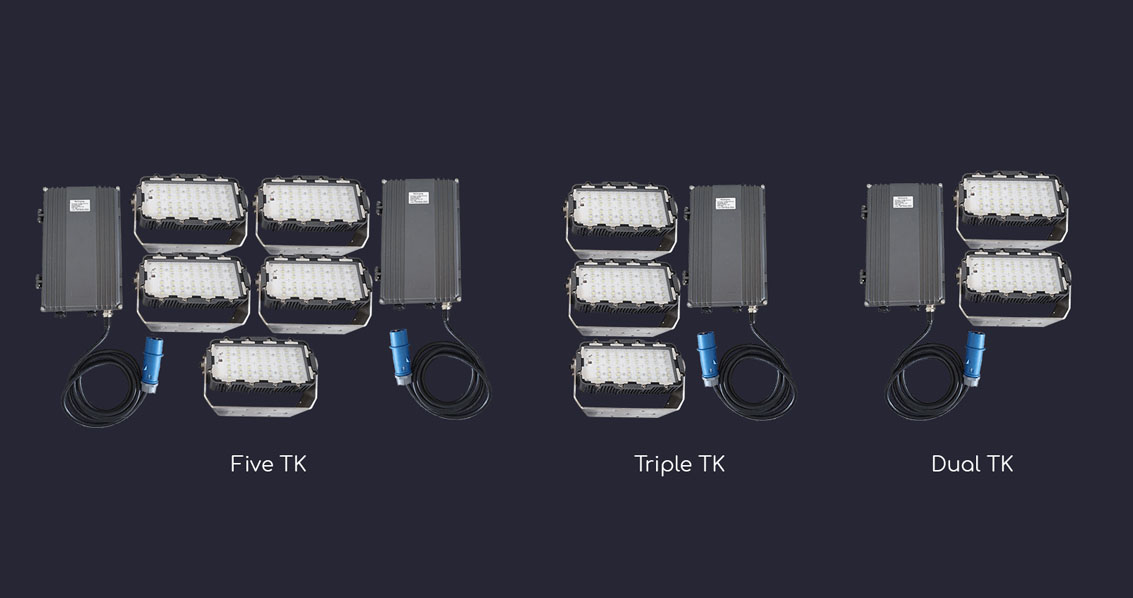 The DCbright TK sets are specially formulated sets for bottom-mounted and mobile tower cranes. These sets consist of 2.3 or 5 robust lamps of no less than 23,600 lumens per LED lamp, linked to an external driver box in which the 2-5 drivers are mounted to replace halogen lamps. Which in addition to high energy consumption often cause problems due to vibrations.
These lamp sets are sold as a replacement for the heavy and energy-consuming Halogen / HQI lamps that hang under your mobile crane as standard. The DCBright LED lamps, unlike HQI or halogen lamps, are also easy to connect with 230v. In addition, you not only save on energy costs per year, but also on maintenance and breakdown costs. With us you get a 5 year warranty and an expected lifespan of 10 to 15 years. Your project will never be stopped due to poor lighting. 
The DCbright LED lamps are supplied with special cables, equipped with a plug on both sides. The DCbright lamps can therefore be easily connected and disconnected.
The 4-core cables are provided with a special filter per 10 meters. The customer can thus make the choice where he wants to mount the driverbox. The advice is to mount it as close as possible to the vertical part of the crane.
Extra benefits DCbright Dual, Triple and Five TK set
Top quality materials, no disruptions, failure and / or standstill of the work
Only 1 x 230 volt supply cable required
Driverbox is standard equipped with a 230 Volt cable with a round plug