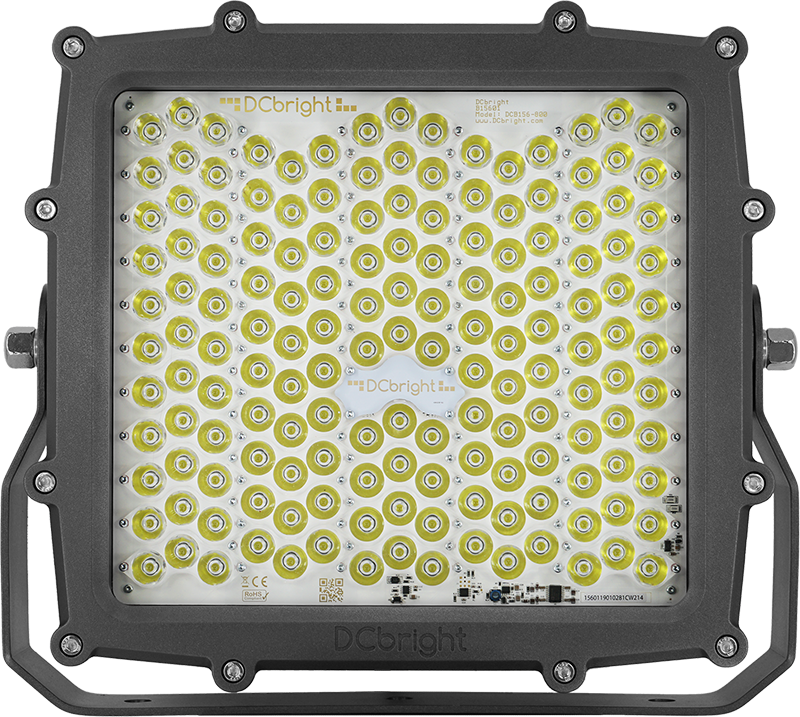 Orca series
________
LED output up to 111,300 lumens
Power up to 800W
Heavy dury applications (IP67)
Corrosion resistant
Vibration resistant
Extreme reliability
Thanks to the IP67 degree of protection, this is a heavy-duty LED lighting suitable for applications on construction cranes and heavy construction machines. The impact rating of no less than IK10 ensures that you can work without worrying about damage to the lamp. Thanks to its excellent corrosion resistance, this LED solution is also suitable for commercial commercial shipping, fishing vessels and off-shore applications.
The LED lighting from DCBright is of absolute world class and delivers an unparalleled high efficient light output. The housing has been tested in the most demanding environments in the world. Including the mining of Australia.
Thanks to the cooling ribs on the rear, the engineering of the housing has the highest possible heat dissipation, thereby maximizing the performance of the LEDs. Current tests claim that the light output on the DCbright Orca series is up to 2 times brighter than any other lamp on the market with comparable power consumption.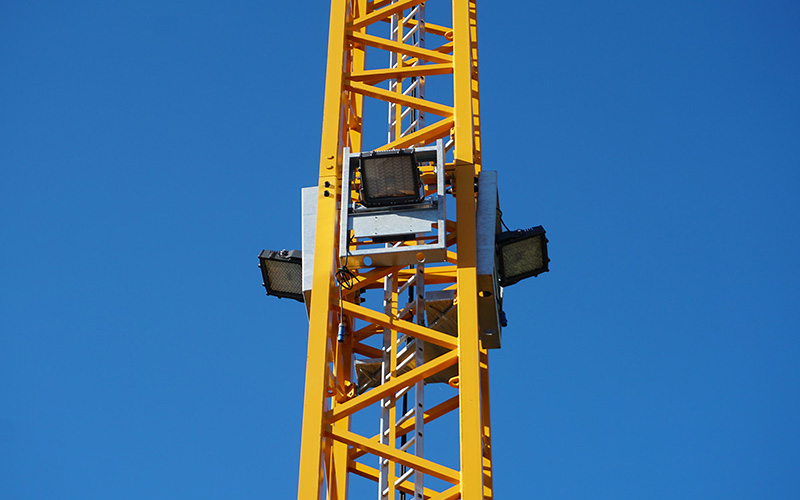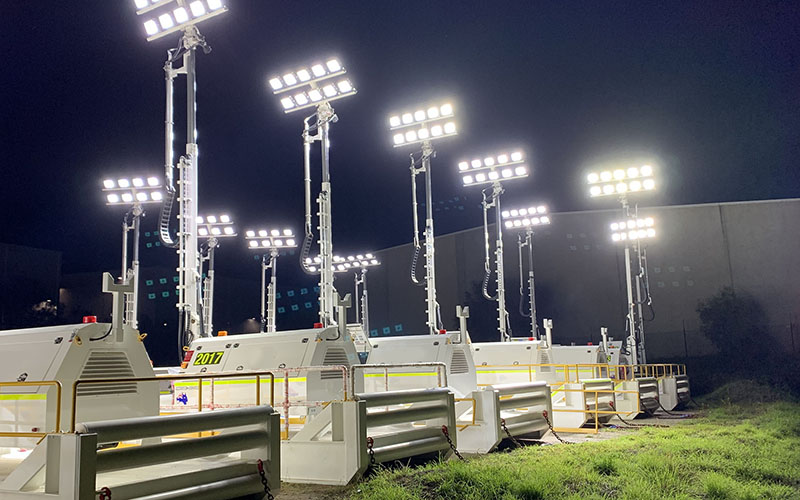 The Orca serie by DCbright is a Dutch design, developed to produce the brightest LED lamp in the world. This has been achieved in combination with the lowest energy consumption with which the impact on the environment is minimized.
If you are looking for the highest possible brightness, the Orca series is your best choice. With an installed number of 215,158 lumen and an output of up to 111,300 lm. The Orca series lamps are also powered by 3 independent drivers for extreme reliability.
This lamp is sold as a replacement for the heavy and energy-consuming Halogen / HQI lamps. The LED lamps from DCBright are, in contrast to HQI or halogen lamps, also easy to connect with 230v. In addition, you not only save on energy costs per year, but also on maintenance and outage costs. With us you get a 5-year warranty and an expected service life of 10 to 15 years. This way your project will never come to a standstill due to poor lighting.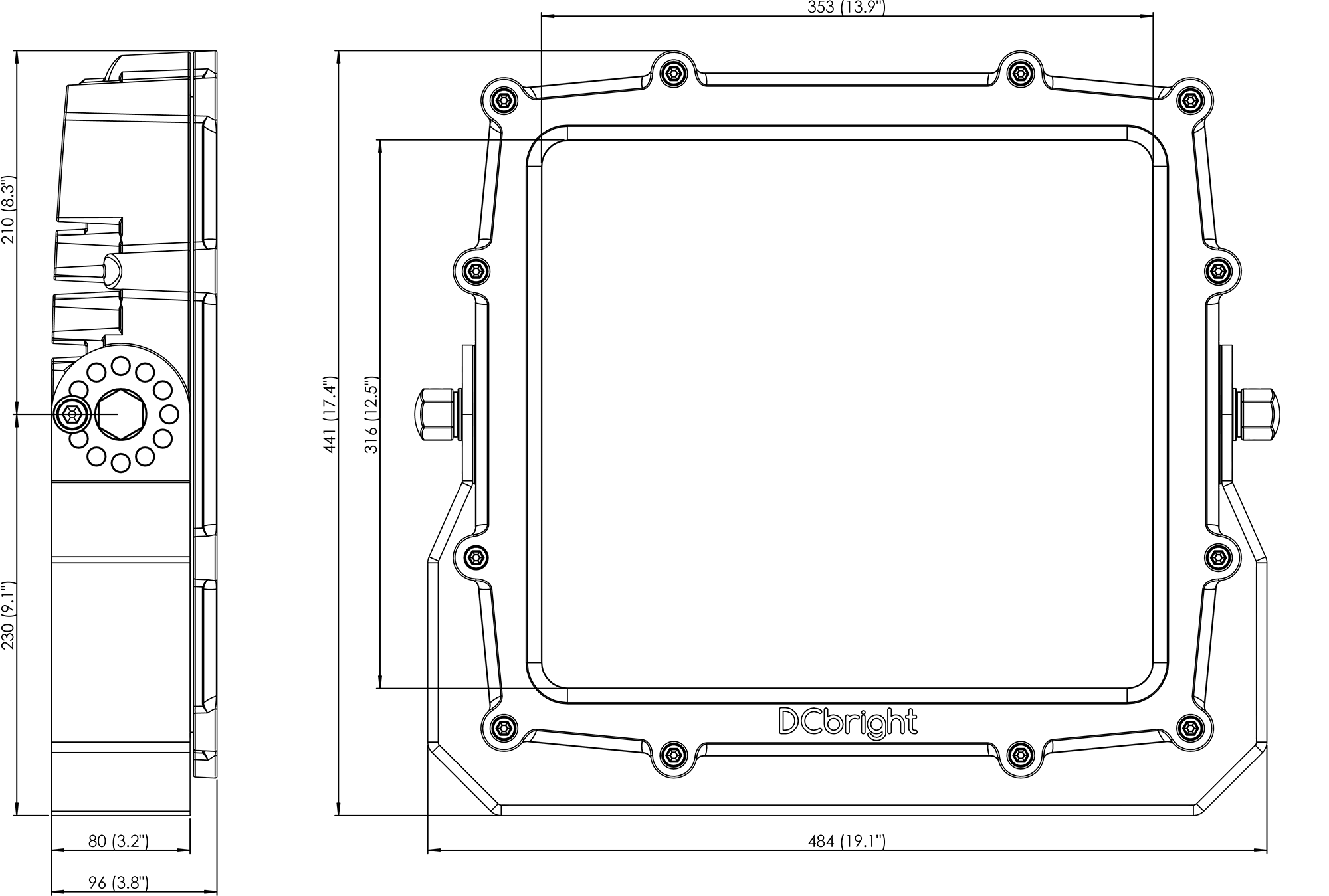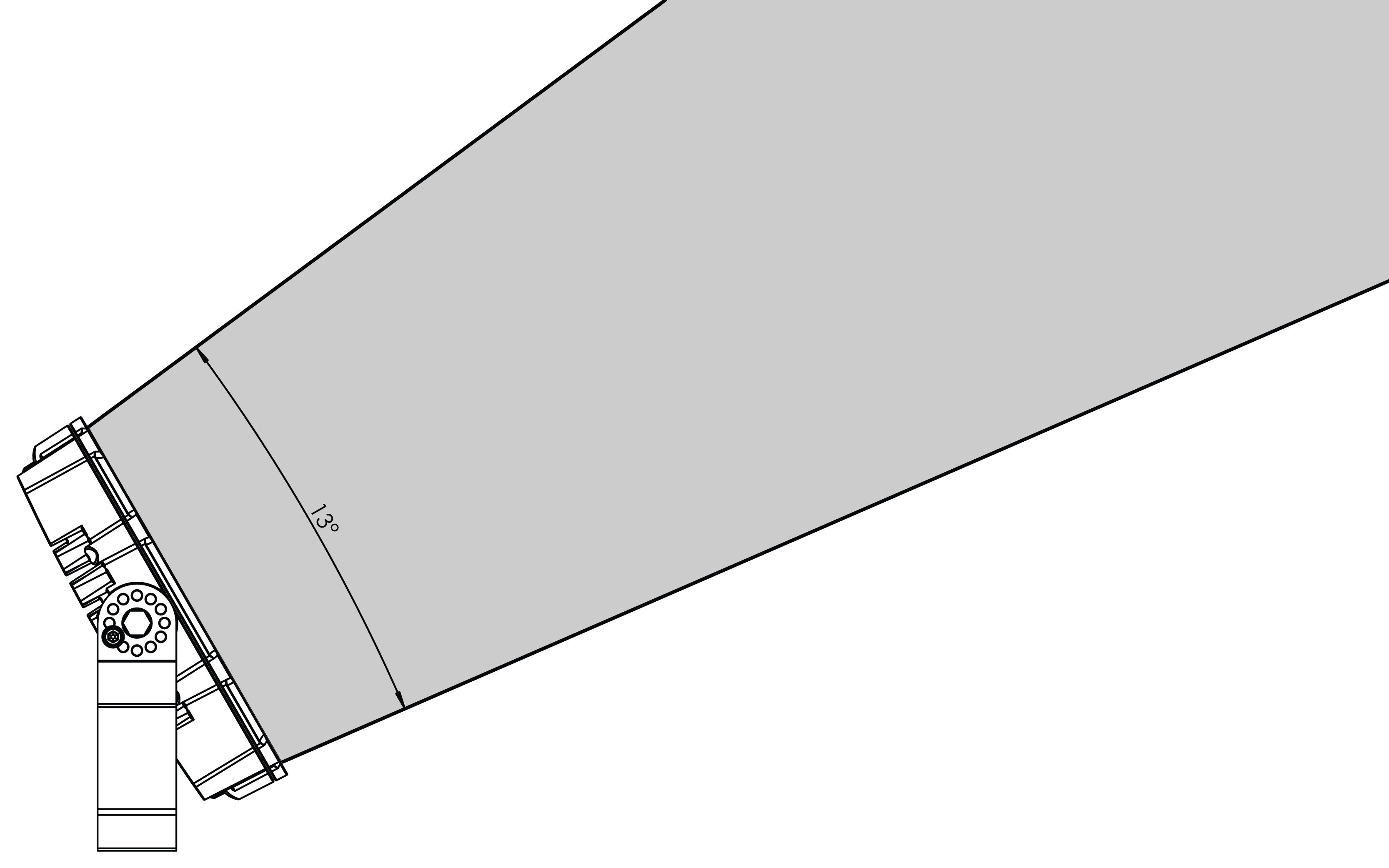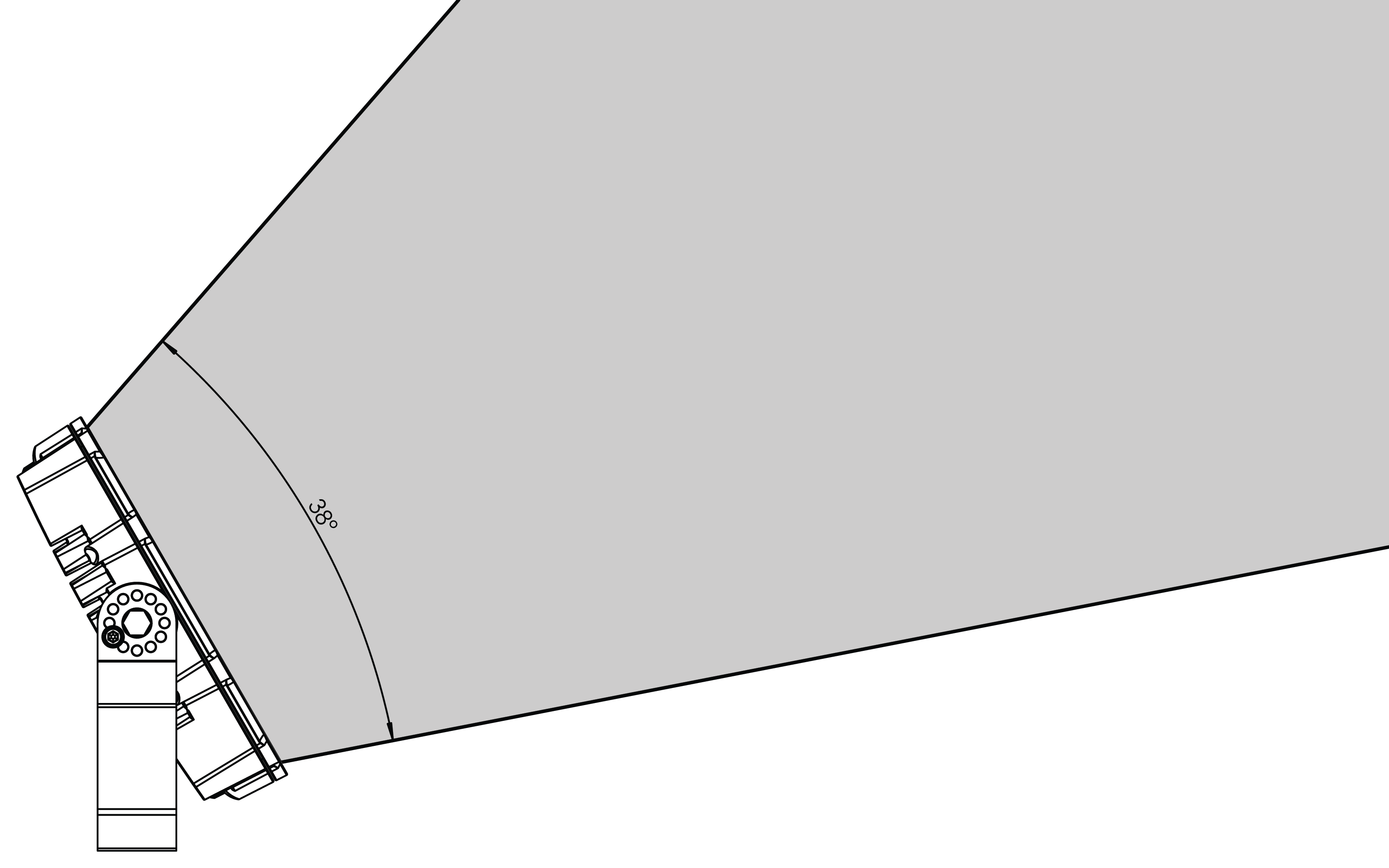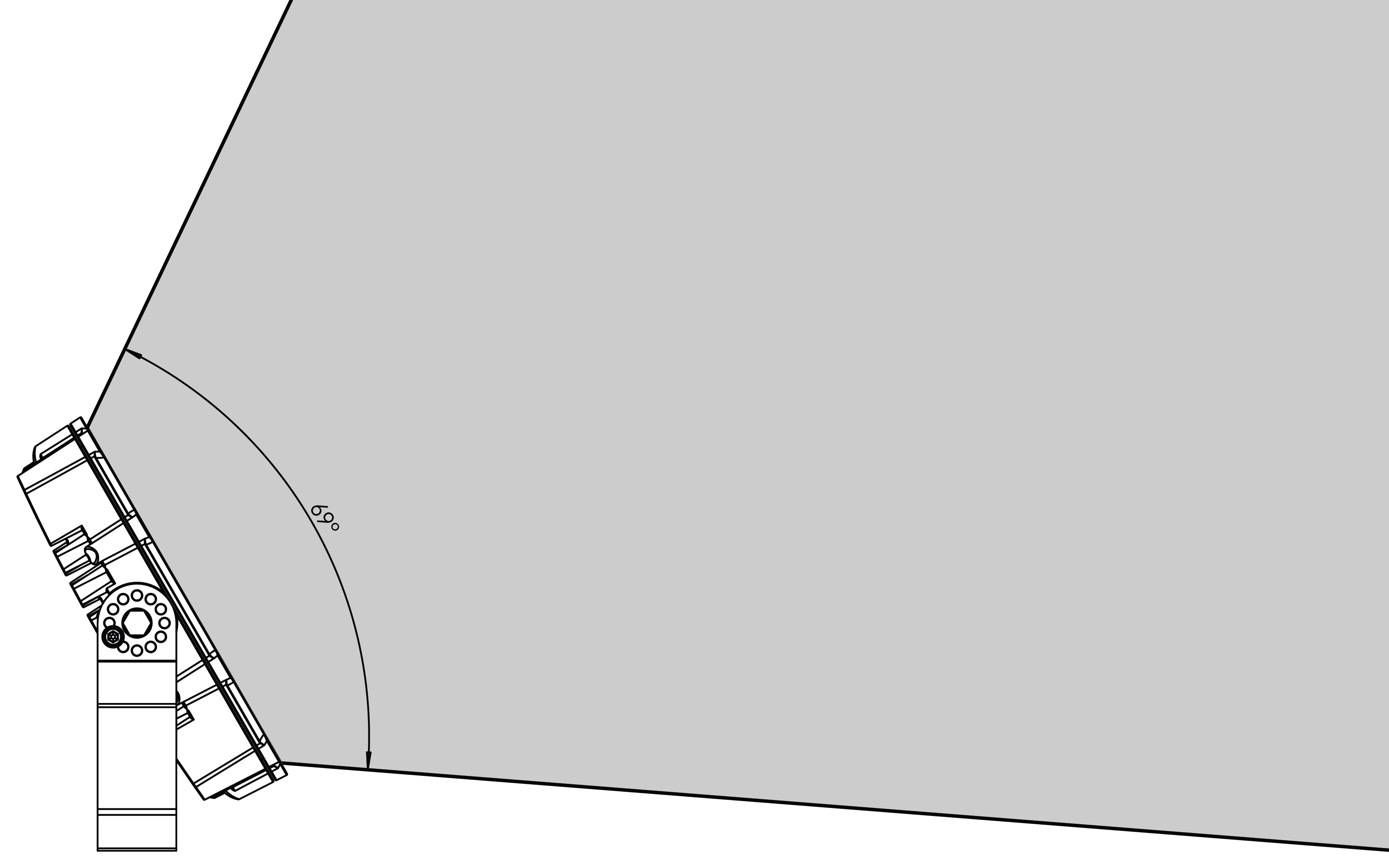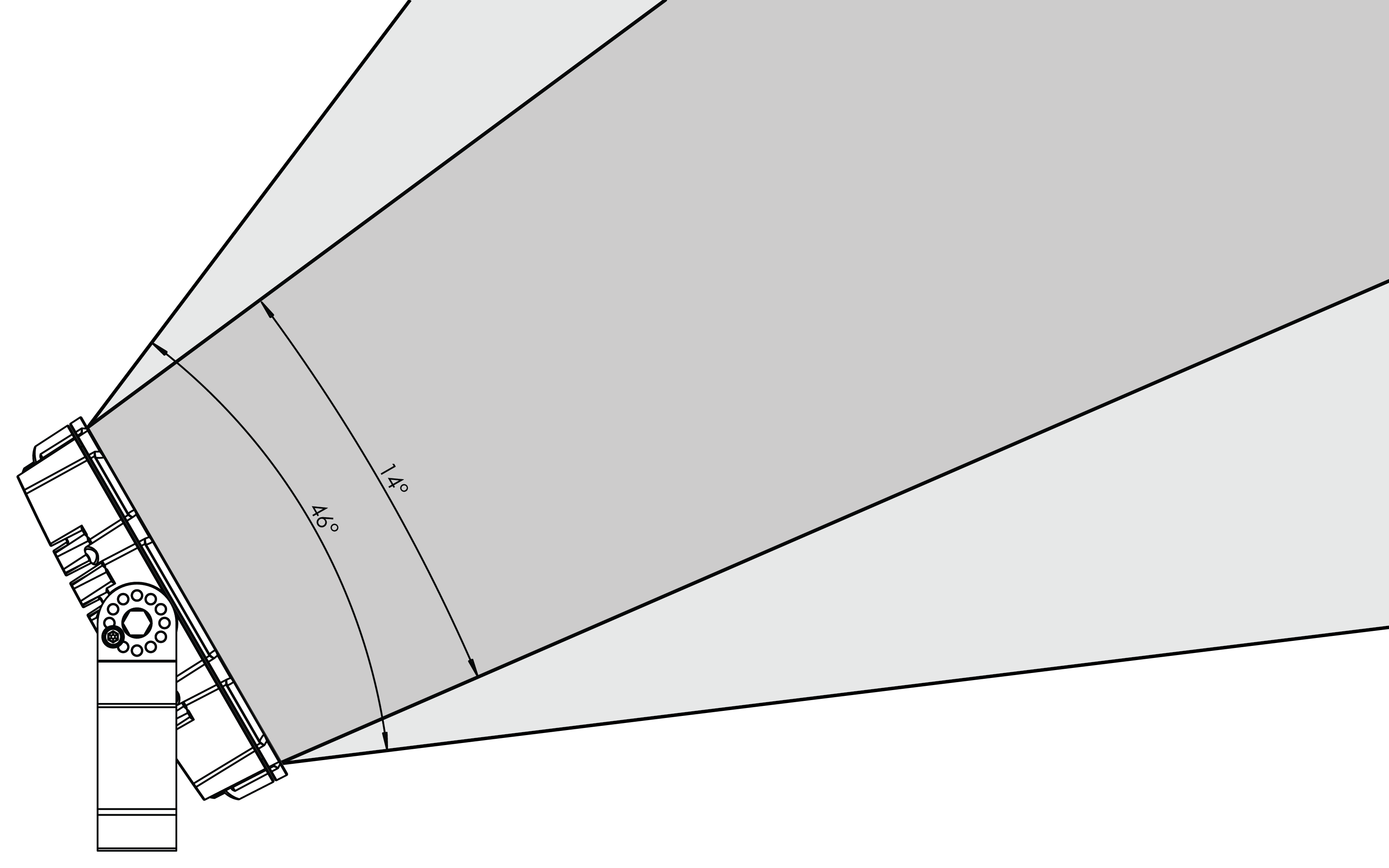 Configurations & Specifications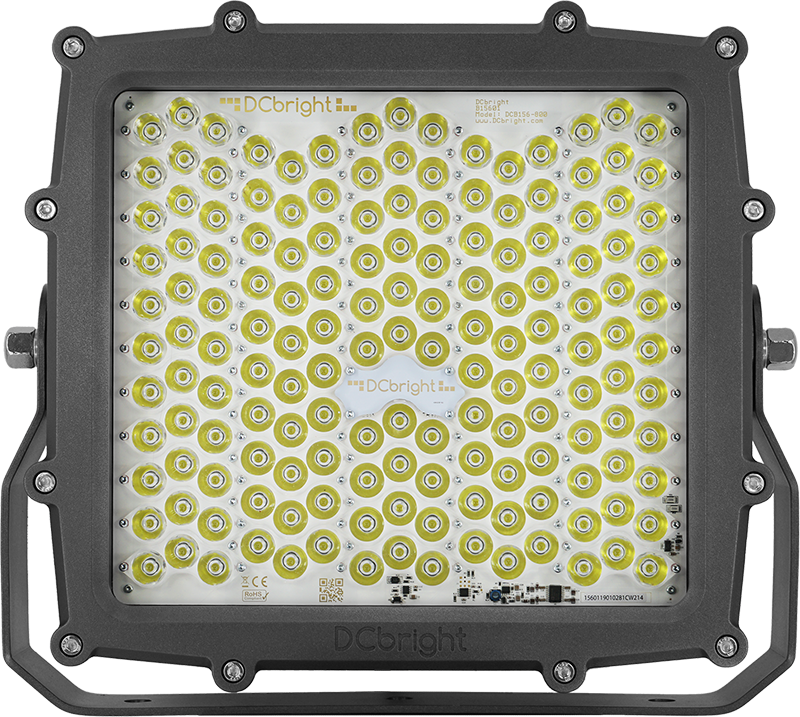 DCB156 - 800DC
Lumen Output: 100,200 lm
Power: 800W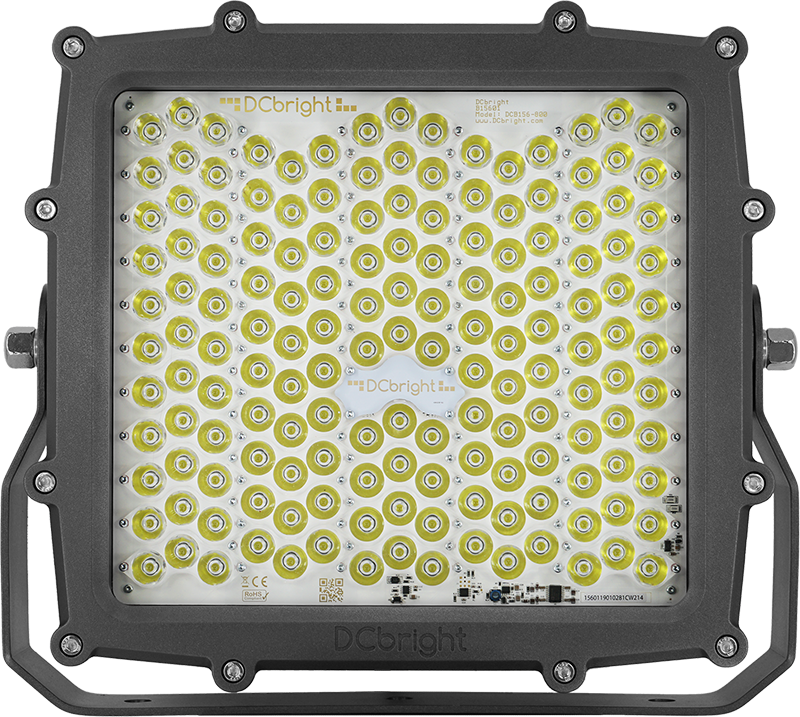 DCB156 - 300DC
Lumen Output: 46,200 lm
Power: 300W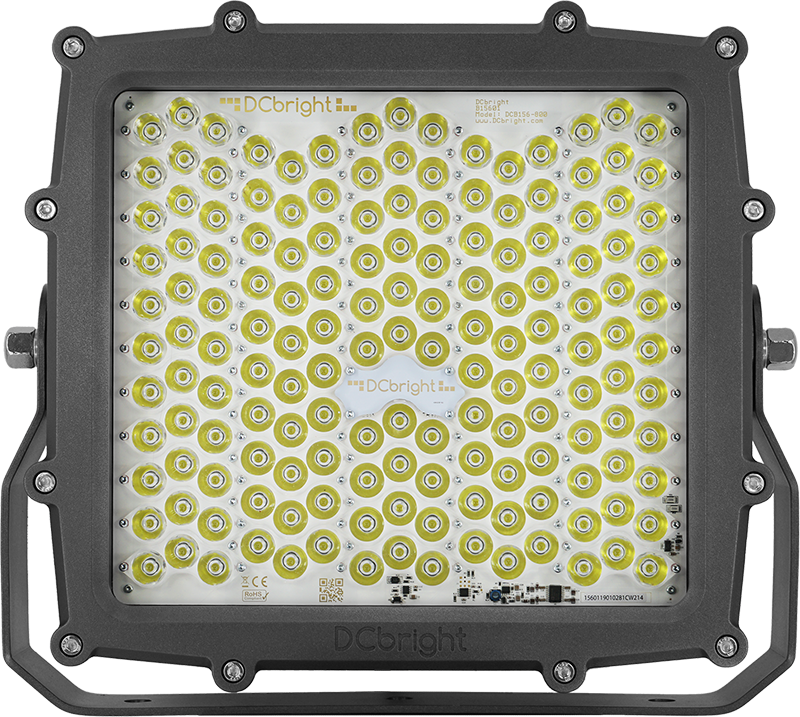 DCB156 - 800AC
Lumen Output: 111,300 lm
Power: 800W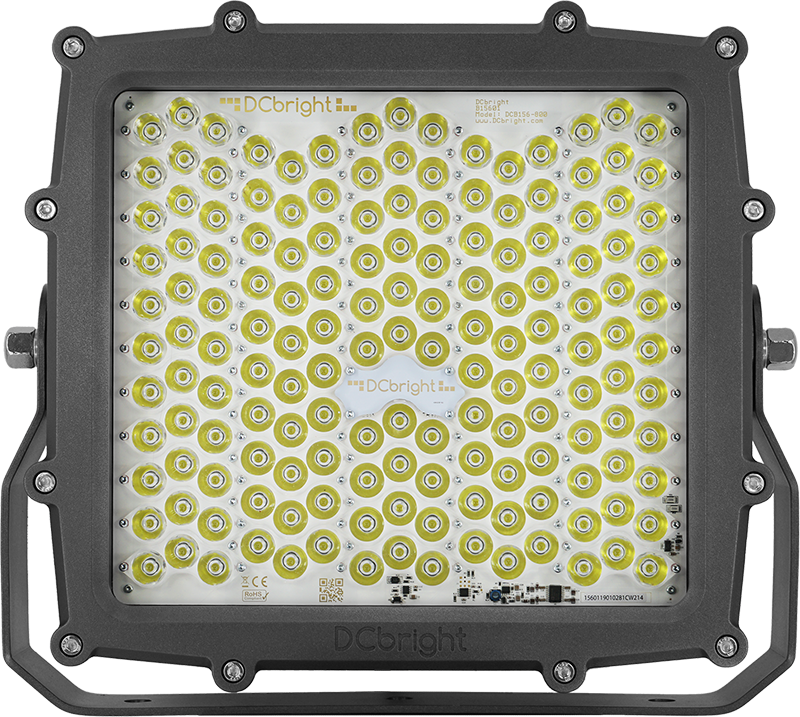 DCB156 - 475AC
Lumen Output: 68,550 lm
Power: 475W
| DCB156 – 800DC | |
| --- | --- |
| Light output | 100 200 lm |
| Light output (raw leds) | 215 160 lm |
| Efficiency | 125 lm/W |
| Power consumption | 800W |
| Nominal voltage | 24V |
| Voltage range | 20 ~ 35V |
Luminaire specifications
IP rating
IP67 (IP66 high pressure washable)
Impact rating
IK10
CRI
> 70
Operating temperature range
-30 ~ +50°C
Expected life span
60 500 hours, LM80
Lamp body material
Aluminium alloy

(conversion coating & 2 layers titanium based e-coating)

Lamp bracket material
High tensile strength stainless steel 316

+ 2 layer powder paint

Front cover material
UV coated polycarbonate
Colour
Titanium grey
Light angle adjustment
± 240° in 30° steps
Cable type
Silicone or neoprene
Cable length
2 m
| Weight and packaging | |
| --- | --- |
| Lamp weight | 18.2 kg |
| Bracket weight | 2.9 kg |
| Gross weight | 22.7 kg |
| Product dimesions | 515 x 440 x 95 mm |
| Packaging dimension | 570 x 505 x 165 mm |
| Warranty | |
| --- | --- |
| Warranty | 3 years |
Available model options
Light angles
14º – 38º – 70º – 14×46º
Light beam colour
6500K

( Different light colour on request )
| DCB156 – 300DC | |
| --- | --- |
| Light output | 46 200 lm |
| Light output (raw leds) | 127 419 lm |
| Efficiency | 154 lm/W |
| Power consumption | 300W |
| Nominal voltage | 24V |
| Voltage range | 21 ~ 48V |
Luminaire specifications
IP rating
IP67 (IP66 high pressure washable)
Impact rating
IK10
CRI
> 70
Operating temperature range
-30 ~ +50°C
Expected life span
72 600 hours, LM90
Lamp body material
Aluminium alloy

(conversion coating & 2 layers titanium based e-coating)

Lamp bracket material
High tensile strength stainless steel 316

+ 2 layer powder paint

Front cover material
UV coated polycarbonate
Colour
Titanium grey
Light angle adjustment
± 240° in 30° steps
Cable type
Silicone or neoprene
Cable length
2 m
| Weight and packaging | |
| --- | --- |
| Lamp weight | 18.2 kg |
| Bracket weight | 2.9 kg |
| Gross weight | 22.7 kg |
| Product dimesions | 515 x 440 x 95 mm |
| Packaging dimension | 570 x 505 x 165 mm |
| Warranty | |
| --- | --- |
| Warranty | 3 years |
Available model options
Light angles
14º – 38º – 70º – 14×46º
Light beam colour
6500K

( Different light colour on request )
| DCB156 – 800AC | |
| --- | --- |
| Light output | 111 300 lm |
| Light output (raw leds) | 215 600 lm |
| Efficiency | 139 lm/W |
| Power consumption | 800W |
| Available driver | 90-305VAC / 127-250VDC |
Luminaire specifications
IP rating
IP67 (IP66 high pressure washable)
Impact rating
IK10
CRI
> 70
Operating temperature range
-30 ~ +50°C
Expected life span
60 500 hours, LM80
Lamp body material
Aluminium alloy

(conversion coating & 2 layers titanium based e-coating)

Lamp bracket material
High tensile strength stainless steel 316

+ 2 layer powder paint

Front cover material
UV coated polycarbonate
Colour
Titanium grey
Light angle adjustment
± 240° in 30° steps
Cable type
Silicone or neoprene
Cable length
2 m
| Weight and packaging | |
| --- | --- |
| Lamp weight | 18.2 kg |
| Bracket weight | 2.9 kg |
| Gross weight | 22.7 kg |
| Product dimesions | 515 x 440 x 95 mm |
| Packaging dimension | 570 x 505 x 165 mm |
| Warranty | |
| --- | --- |
| Warranty | 3 years |
Available model options
Light angles
14º – 38º – 70º – 14×46º
Light beam colour
6500K

( Different light colour on request )
| DCB156 – 475AC | |
| --- | --- |
| Light output | 68 500 lm |
| Light output (raw leds) | 121 352 lm |
| Efficiency | 144 lm/W |
| Power consumption | 475W |
| Available driver | 90-305VAC / 127-250VDC |
Luminaire specifications
IP rating
IP67 (IP66 high pressure washable)
Impact rating
IK10
CRI
> 70
Operating temperature range
-30 ~ +50°C
Expected life span
72 600 hours, LM90
Lamp body material
Aluminium alloy

(conversion coating & 2 layers titanium based e-coating)

Lamp bracket material
High tensile strength stainless steel 316

+ 2 layer powder paint

Front cover material
UV coated polycarbonate
Colour
Titanium grey
Light angle adjustment
± 240° in 30° steps
Cable type
Silicone or neoprene
Cable length
2 m
| Weight and packaging | |
| --- | --- |
| Lamp weight | 18.2 kg |
| Bracket weight | 2.9 kg |
| Gross weight | 22.7 kg |
| Product dimesions | 515 x 440 x 95 mm |
| Packaging dimension | 570 x 505 x 165 mm |
| Warranty | |
| --- | --- |
| Warranty | 3 years |
Available model options
Light angles
14º – 38º – 70º – 14×46º
Light beam colour
6500K

( Different light colour on request )